Recent numbers show Spain has quickly moved up in the Wellness Tourism ranking. In 2017 it ranked #15, however, for the 2018 period it ranks now #5 worldwide, and it's the second country in Europe, only after Germany. It is expected that it will have an impact of 1,000 M € in 2020.
Spain ranks #5 worldwide in Wellness Tourism, being the second country in Europe, only after Germany (2018)
The wellness visitor (not to be confused with bleisure) is considered one of the most complete travellers, since they are not only interested in wellness or health tourism, but also look to complete the experience with culture and gastronomy, besides looking for unique and personalised experiences. A recent survey revealed the wellness visitor can spend up to 1,200 € per day, on average.
According to the forecast, over 140,000 wellness visitors will travel to Spain in 2019 for any kind of wellness or health treatment. Family planning and IVF, as well as dental procedures, are some of the main reasons for their visit. In Europe, over 40% of the people that underwent an IVF treatment, chose Spain to do it, mainly coming from Germany, France, Italy and the UK.
In Andalusia, the visitor will find modern and well-equipped private clinics and hospitals, some of them on the best private hospitals of Spain's ranking. The level of healthcare in Spain is second to none.
If you are looking for a health and wellness experience, we will take care of everything, from finding the perfect clinic to adding a holiday touch to the experience. Another possibility is to extend your stay in Andalusia after your business or corporate trip and enjoy a few extra days for yourself, to recharge your batteries and forget about everything.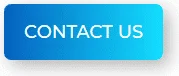 Meridional Events is your local DMC for all MICE and corporate enquiries in Andalusia and the South of Spain, as well as your partner when it comes to organising the perfect wellness experience.