What is a Gala Dinner?
Raise money for charity, celebrate a company milestone, as a way to conclude a bigger event or celebrate a Christmas Party. All of these reasons are valid to host a Gala Dinner.
Gala Dinners are usually organised in elegant and fancy venues, part of its charm lies in the location and can include an award ceremony, entertainment, speakers and speeches.
They are formal and require a dress code. However, some clients choose a dress-up gala dinner or theme dinner. It is important to surprise our guests by being different too.
Catering for special dietary requirements is also extremely important. All guests should be able to experience the same level of quality regardless of the food choices.
The audience could be anyone from stakeholders to employees or even prospective customers. If you need to impress your audience, leaving a good taste in their mouth, there is nothing better than a Gala Dinner. It could wrap up a week full of events or be a colophon to celebrate a profitable year for your company. Your employees, prospective customers or stakeholders will feel cared for and treated with this simple gesture that will not go unnoticed.
Steps we follow to make your Gala Dinner a success
At Meridional Events we tell you some of the many elements that must be considered to organise a successful gala dinner; keep reading to know more.
Venue finding for your Gala Dinner
Choosing the right venue is crucial for the success of your gala dinner. From modern venues to classical locations and many other options, at Meridional Events we have you covered.
Furniture for your Gala Dinner
Depending on the number of guests and what style we want to offer, we would choose the tables and their size. These could be either round or rectangular, along with the chairs, which could be wicker or a Napoleon style. If a reception before the dinner takes place, we would also need high tables to put the drinks down.
Decoration for your Gala Dinner
The decoration needs to be carefully selected. If it is a theme dinner, we will choose the most suitable decoration to dress up the venue and set you in the right atmosphere. We can use plants or trees if we need a rustic style or even water fountains.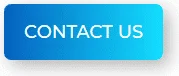 Textiles and complements for your Gala Dinner
The textiles and complements, which includes napkins and table linen, need to suit the rest of the elements. It could colour match your company colour or logo being a plain or a specific pattern or print.
Glassware and crockery for your Gala Dinner
Charger plates matching the general style are always a good choice. They could also be ceramic, metallic or coloured. Ideally, they should match the crockery, which must belong to the same collection. All the necessary plates and items for the whole dinner must be available to enjoy a smooth running of service.
The glassware has to be top quality, besides all items such as a water tumbler and a wine glass need to be set up on the table. Along with champagne flutes or coffee cups that will be ready for the end of the dinner.
Lighting for your Gala Dinner
The lighting is an important factor as it sets up the mood for the night. Whether you need disco lights for the after-party, chandeliers or modern led lights, we have it covered.
Music for your Gala Dinner
Another thing to bear in mind is the music, would you like a band playing live, maybe a DJ or simply soft music playing in the background?
Floral arrangements for your Gala Dinner
Flowers cannot be missing at a Gala Dinner, they are a beautiful decorative detail and also leave a great scent.
Further customisation of your Gala Dinner
Finally, you can add other elements that will make your gala dinner unique. Whether you need fireworks, a photocall, corporate gifts, a bar counter, a stewardess or waiters dressed up for a particular theme, a photographer or videographer are also available at Meridional Events.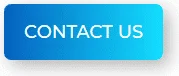 Do you need to plan a Gala dinner in Andalusia? Contact us and let us help you.